Hello wonderful readers! Thank you for your patience last week, while I sorted out the tech issues. I signed up to write about pretty things, not chase software engineers around the globe! Nevertheless, that's life! At least there is one more problem I now know how to solve.
If you have followed my blog from it's very confused beginning, you will have cottoned on to the fact that I am obsessed with Etsy. Etsy is the ultimate online marketplace bringing independent crafters and businesses right into your wedding. Thousands of shops at your fingertips!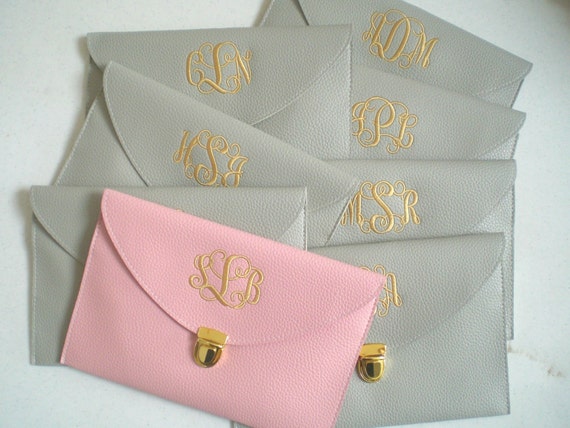 Your custom bridesmaid gifts, clutches and momento's all in one! To top it all off they are super affordable. 'Happily Ever After XOXO' are currently not shipping to all countries, but perhaps they can be persuaded?
Custom Bridesmaid Gift Clutches by HappilyEverAfterXOXO
£18.52 Each.
Find me on Facebook!
Find me on Instagram!