Bridal Veils are an awkward subject for me. You would think that picking a sheer piece of fabric to attach to a  well crafted hair style would be angelic ease.
Well no,its not.
Often times when perusing Instagram I will see a beautiful bride in a gorgeous gown who then looks like she has 80's crepe paper  tissue holder boycotting extinction on the  top of her head. This is not cool. A veil should crown your bridal beauty, and not distract or stand out too much from the overall look. If possible.
Rule 1: Match Dress Colour to Veil Colour
Rule 2: Short Vintage Dresses: Birdcage Veils
Rule 3: Match Dress Lace to Veil Lace
Rule 4: Veil Length should always Exceed dress length
Rule 5: Decadent Dress/Accessories = Classic Simple Veil
Rule 6: Minimalist Dress: Your Choice
So little old me has decided to put together a few…….guidelines to aid your choice. If I am being really honest this, I put together this entire post together to showcase these incredible veils from VeiledBeauty.  Any dress would look amazing would look great with one of these. Well most dresses anyway.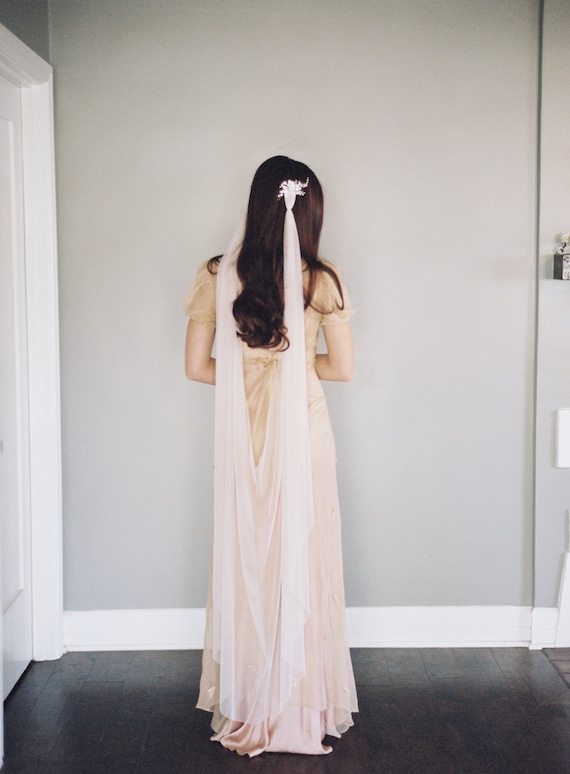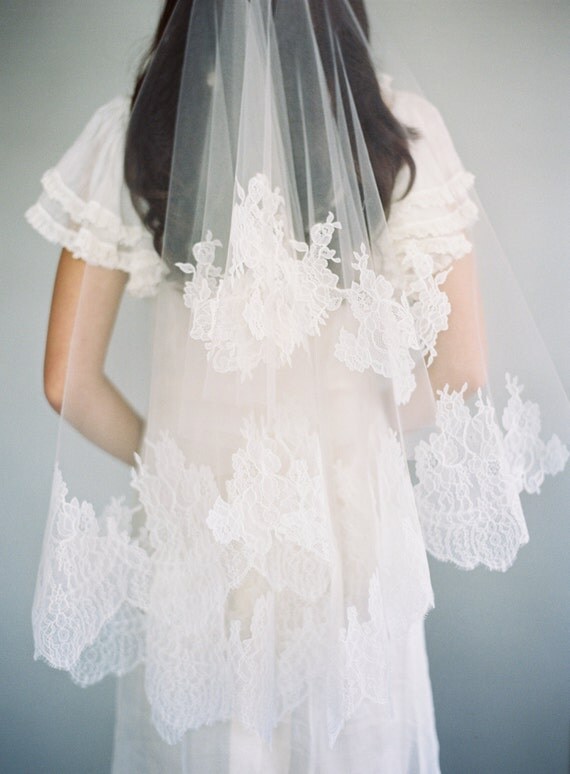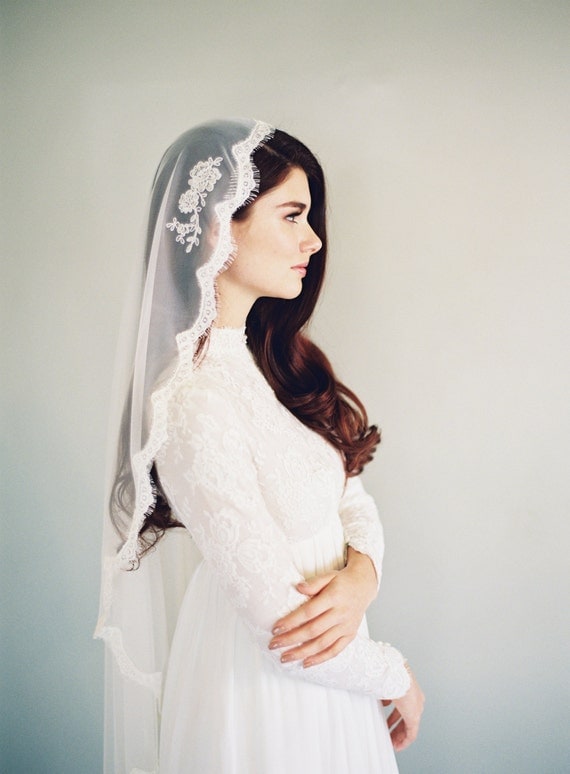 VeiledBeauty is available via Etsy here.
Prices start from £48.00